If you're planning on doing house clearance, you might first of all think of using your own car to help you with that. This might seem like the easiest option, but we can promise you this is not a good idea! Here at Ben and Jerry you can trust us to give you reliable advice when doing a house or flat clearance, because we've been doing it for years. Loading heavy items or large amounts into your car is more than likely going to damage your car.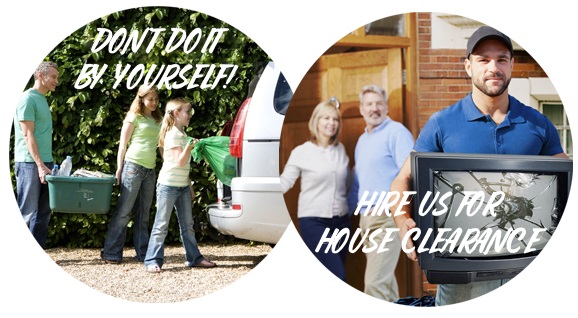 These vehicles simply aren't built to take enormous amounts of weight and it'd be devastating to add to the stress of clearance by breaking the car! We suggest using one of our house clearance services.
One of experienced staff members will arrive promptly with his rubbish truck and carry out a swift and efficient waste removal service for you.

We challenge any other clearance company to carry out a removal service as efficient and smooth as ours at the prices we offer.

We work hard to give you the best deal available, because we know property clearance is costly enough. So go on, do yourself a favour and give us a call for the best clearance package and other rubbish removals services today.