Looking for Junk Removal Services in greater London? Bring on the True Specialists!
In Greater London there is no greater worry than when it's time to deal with your house waste collection. The blood pressure leaps up just at the thought of it, so why should anyone want to take any unnecessary risks?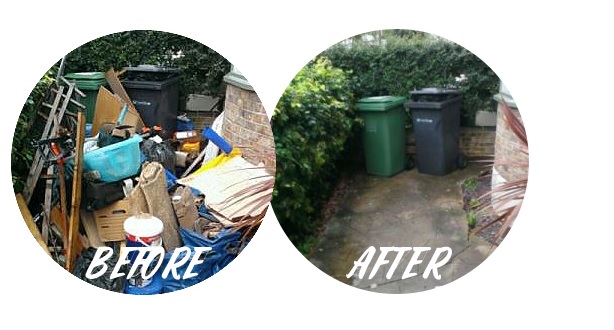 Even if you call on friends and family to help, if they're not fully trained in the safety of lifting and carrying, the whole situation can easily get out of hand and somebody might get injured. This is why we strongly recommend hiring professional junk disposal teams. This is our most popular service, because it means that you won't have to do any lifting or loading. Our specialists are highly skilled and fully trained in health and safety matters, so it makes sense to choose them. Call us now on 020 8746 4455 and speak with one of our dedicated team members who are more than happy to help customers with their waste removal service queries.
Here at Ben and Jerry we make it our full time business to make not only house and flat, but even office rubbish removal as easy and simple as possible.

It's what we do and we're incredibly passionate about giving our best every day we are out there in Greater London helping our customers.

If you decide to use our services, we'll provide you with fully licensed employees to transport and dispose of your old and redundant belongings.