Bring on Our Specialists to Make Your Rubbish South West London Rubbish Removal a Dream Come True!
What is it that makes us start sweating with anxiety, when we think of how we're going to deal with the endless amount of house waste? Could it be the stress of working out how you will find a vehicle that would be suitable for transporting all your old and unused belongings? Could it be not knowing how on earth to dispose of everything securely? Could it even be that there's no one around to help you with the rubbish removal? Domestic waste clearance in South West London can be very difficult with so many unknowns and so many junk removal companies to choose from, which is why you've come to us at Ben and Jerry. We have the answers and we can make every junk disposal process smooth and easy.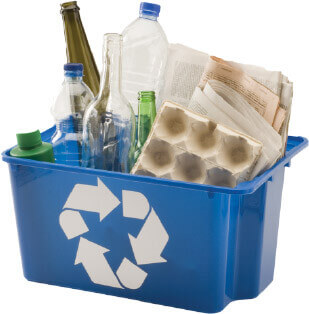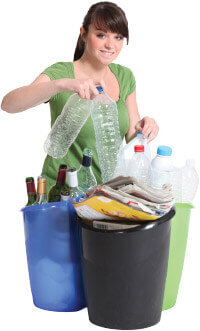 Our specialised attic clearance service is our most popular deal, and for good reason. Our team of highly skilled basement and attic rubbish removal collectors are dedicated to ensuring the safety of your junk disposal and will arrive promptly with one of our modern vehicles. All our staff are insured, security vetted and fully trained in lifting and carrying with high regards to health and safety. Sit back and let one of our teams give you peace of mind with your rubbish clearance.

Call our office now on 020 8746 4455 to discuss your specific needs. We aim to provide you with the best service you need, wherever you are in South West London, no matter when you need it.
Have you just moved to the South West? Then you've got some great places and landmarks to be exploring as you settle in to the area. Maybe you've lived there a long time but never truly explored the area around you? Maybe it's time that changed! And if you're a tourist then you better start early in the day because there's a great deal to see and explore throughout South West London! You'll have no problem moving around by tube, train or bus as you work your way through boroughs including Croydon, Merton, Sutton and Lambeth. What makes the South West unique is that it's actually split either side of the river Thames from postcodes SW1-SW20 covering both sides. Here you'll find museums such as the Imperial War Museum, or maybe you can go and watch the cricket in Oval! There's a brilliant tiny theatre called the Blue Elephant in Oval as well if you fancy some Avant Guarde theatre. But if you want a true old time experience of London, travel to Croydon and enjoy a ride on the tram!
There is absolutely no chance for you to be disappointed with the expert basement rubbish removal services or office waste clearance from Ben and Jerry throughout South West London, as many of our previous customers will attest. Explore our website and you will see the testimonials for yourself. The surprise and relief each customer describes is all because we simply provide the very best in rubbish collection services in and around South West London. We cannot be beaten on prices either. We will provide you with a quote at the start of the job and that will be the exact same price you are going to pay at the very end of the task. There are no hidden costs, no shock fees, everything is included. We take the time to ensure you are clear on exactly what you're getting from us, because your satisfaction with the experience matters to us. Our company is not in this business just for your money, we simply provide customers with waste removal services, because we care. Junk clearance can be very important for a lot of people and we want to be a part of that.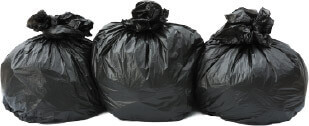 Whether you want a domestic or office rubbish disposal team, we can provide you with the very best at affordable prices in South West London, so call us on 020 8746 4455 today.